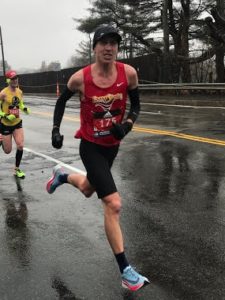 Born:
March 20, 1995
Residence: Overland Park, KS
Career: Mechanical Engineer, Burns & McDonnell
High School: Alleman High School, Rock Island IL
College: Iowa State University
Personal Records
1mi – 
4:27
 (Luther Alumni 2017)
3km- 
8:40
 (IL Club Relays 2018)
5km- 
14:59
 (NIRCA Track Nationals 2017)
8km- 24:47 (Shamrock Shuffle 2018)
10mi- 53:26 (Soldier Field 10 2017)
Half Marathon- 
1:09:30
 (Park to Park 2018)
Marathon- 
2:29:17
 (Cal International 2018)
I recently graduated from Iowa State and am moving to KC to begin my career. I ran on the club team at ISU for 5 years and competed in NIRCA. I am excited to join the Kansas City Smoke to continue racing and training in a team setting.