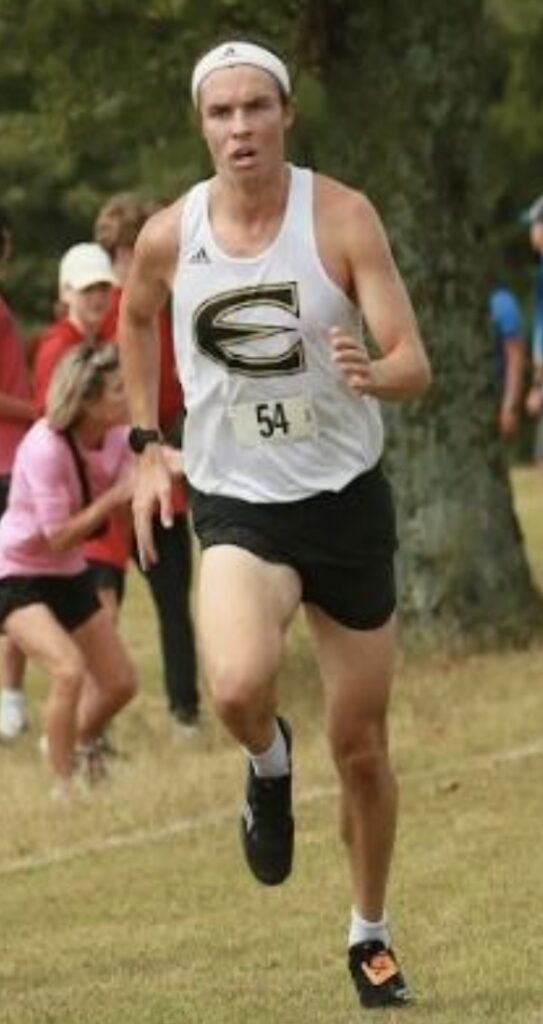 PRs
1500: 4:10
Mile: 4:27 (Time Trial)
3000: 8:51
5K: 15:12
10K: 32:14
My name is Sam Hengeli and I am a former runner for the Emporia State Hornets. I began running my junior year of high school as my focus was basketball as I had ambitions of becoming a college basketball player. I went out for track my junior year as an opportunity to stay in shape for basketball and to try something new.
I would end up breaking 5 minutes in the mile in my third mile race and finished the season running on varsity at the regional meet. At that point, I decided to make running my main focus and pursued running at the next level. I ran my first XC season my senior year of high school and stayed consistent. My senior season of track, I would qualify for state in the 1600m, only in my 2nd year of running track.
My college career started out at Barton Community College and then I decided to go back home and run for Johnson County Community College and was on the last ever team there before the program closed the curtain for good after the 2018 season. I would end up wrapping up my college career at Emporia State University which I got to meet some great people along the way.
I have a lot of goals I want to reach, but most importantly, I hope to be able to get better every day as a runner. I hope to see how good I can get and get to have some great and unique experiences along the way and meet new people.