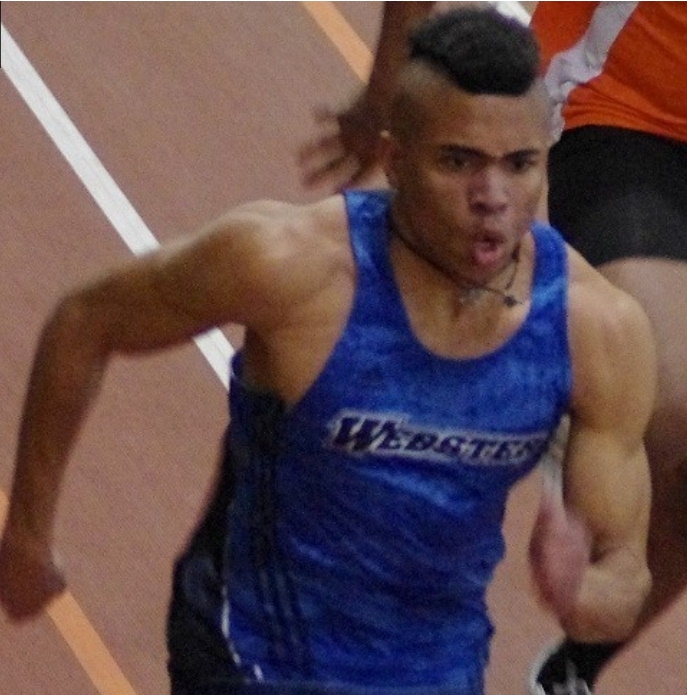 Home Town: Florissant, MO
High School: Mc Cluer North High School
College: Webster University
Bio: Caleb Clemons, a 23 year old aspiring sprinter from St. Louis. I went to McCluer North (Class of 2015) where I started running track. I qualified for state on 4 different occasions (4x100m twice, 100m, and 4×200 (all-state in 2015).
I recently wrapped up my NCAA career at Webster University where I became the 1st national qualifier in school history qualifying for the NCAA D3 Nationals in the 60m dash. At one point holding 5 school records at the same time (60m, indoor 200m, indoor 4x200m, 100m, and 4x100m (fastest split time of 9.83s))
My personal best at 60m is 6.93s (at 21 years old), 100m is 10.58w and 10.76 wind legal (both at 20 years old), 200m at 22.59i (21 years old) and 22.26 (-3.2 m/s wind at 20 years old)