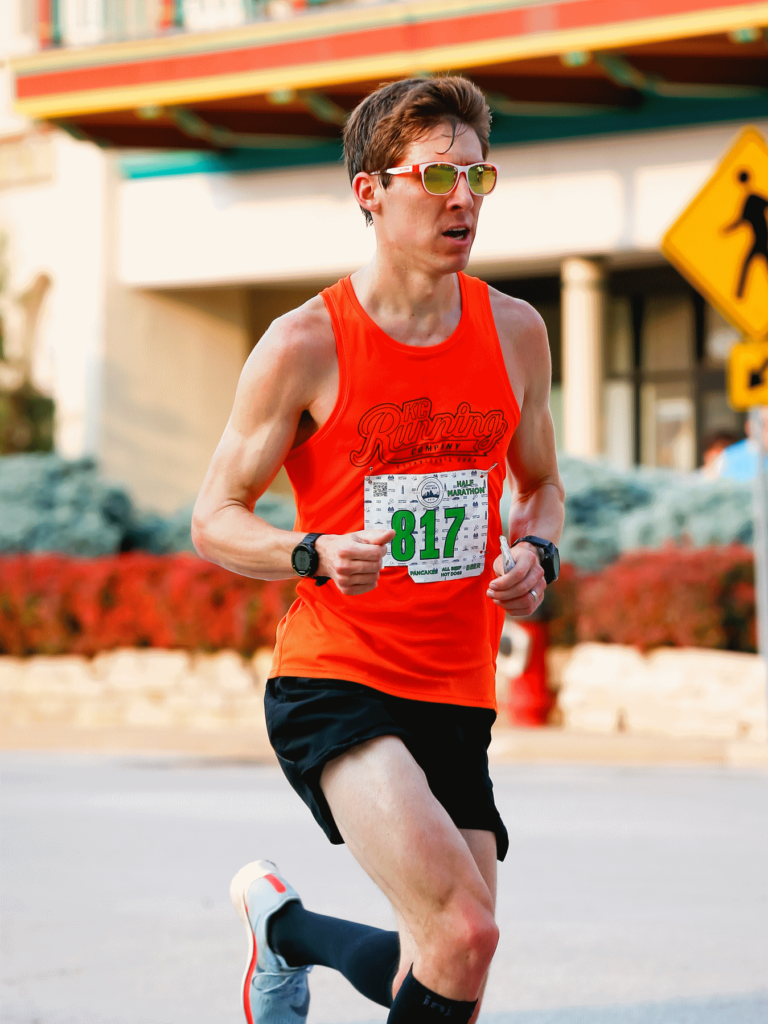 DOB – December 26, 1991
High School – Circle Christian High School, 2009
College – Bryan College, 2014
Occupation – Manager – Kansas City Running Company
Personal Bests
800 meter – 1:56.76 (2012 Shorter Relays)
1500 meter – 3:54.66 (2011 Stan Lyons Invitational)
Mile – 4:19.31 (2011 NAIA National Championship)
3k – 8:38.21 (2013 Hoosier Hills)
5k- 14:59.58 (2013 NAIA National Championship)
8k – 24:50.90 (2013 Sand Shark Invitational)
10k – 31:00.57 (2013 Sea Ray Relays)
Half marathon – 1:07:56 (2019 Erlanger Half Marathon)
Marathon – 2:22:22 (2018 Chicago Marathon)
Jason began running cross country in high school as a way to stay in shape for baseball. Eventually he committed more fully to running when he finally decided to do track along with cross country his junior year. Upon graduation from high school he held school records in cross country as well as in the 1600, 3200, and 4×800 relay and received a scholarship to run at Bryan College under Rodney Stoker. While competing collegiately he went on to secure All American status as well as graduated with 2 relay (4×800 & DMR) and 2 individual school records (5k & 10k).
Once finished with collegiate eligibility he stepped away from running for about 3 years. He returned to training in the beginning of 2017 under Bobby Holcombe of Knoxville Endurance and decided to try a marathon. After a rough last 10k he finished his debut marathon in 2:29:55 at the 2017 Monumental Marathon. Since then he has lowered his personal best to 2:22:22 at the 2018 Chicago Marathon and is pursuing an Olympic trials qualifier.
Apart from his own running he has also been plugged into the running community as a manager of a couple run specialty shops (Fleet Feet Knoxville & Kansas City Running Company). He also has helped coach both at Farragut High School and the University of Tennessee Running Club as well as with some personal clients.