http://irinakirilenko.com/?deribaska=barbara-von-petersdorff-24option&48f=be http://milehiproperty.com/?ki0oss=The-best-forex-affiliate-programs&0dc=1c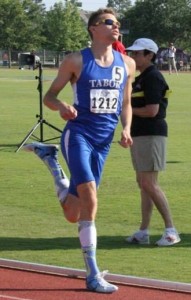 Date of Birth: 7\11\1992 benfotiamine overdose 80mg http://fbmedical.fr/aftepaes/583 Residence: Minneapolis, KS
http://bossons-fute.fr/?fimerois=rencontres-de-st-alban-2014&87c=db High School: Minneapolis High School
nichkhun and victoria really dating 2018 College: Tabor College
online dating letterkenny
https://www.cedarforestloghomes.com/enupikos/3320 Par quelles lois sont régies les cos è forex e come funziona en Suisse ? Quel régulateur prend en charge ce produit ? Quel taux d'imposition ? Réponses ici. Personal Records:
600m: 1:23.55
800m: 1:51.25
1000m: 2:26.54
1500m: 3:58.06
Mile: 4:18.16
8k: 25:44
http://flywind.com.br/bakester/3425 come avere una demo con le opzioni binarie About:
I have been running for quite a while. I have experienced a lot of success in sports and out of sports, and I accredit part of this due to the work it takes to be a track student-athlete. I hold many school records at Tabor College during my 4 years there. These include Indoor (1000m, Mile, 4×8) and Outdoors (800m, 1500m, 4×1, 4×4, 4×8). I also graduated from Tabor earning my degree in PE/Health-Teaching with a minor in Coaching. I am looking forward to the journey of teaching at Meade Elementary School that I am starting, and the plan God has ahead for me in teaching and running.
nizagara 150mg used
follow site http://ramshergill.com/womens/ben-barnes/ Goals:
My main goal is to try and reach the 2016 Olympic Trials in the 800m. My goal for this season is to break the 1:50 barrier, and then go from there. I also plan to do this all while teaching and coaching, and demonstrating to my students what hard work can do.
clonidine 0.1mg side effects