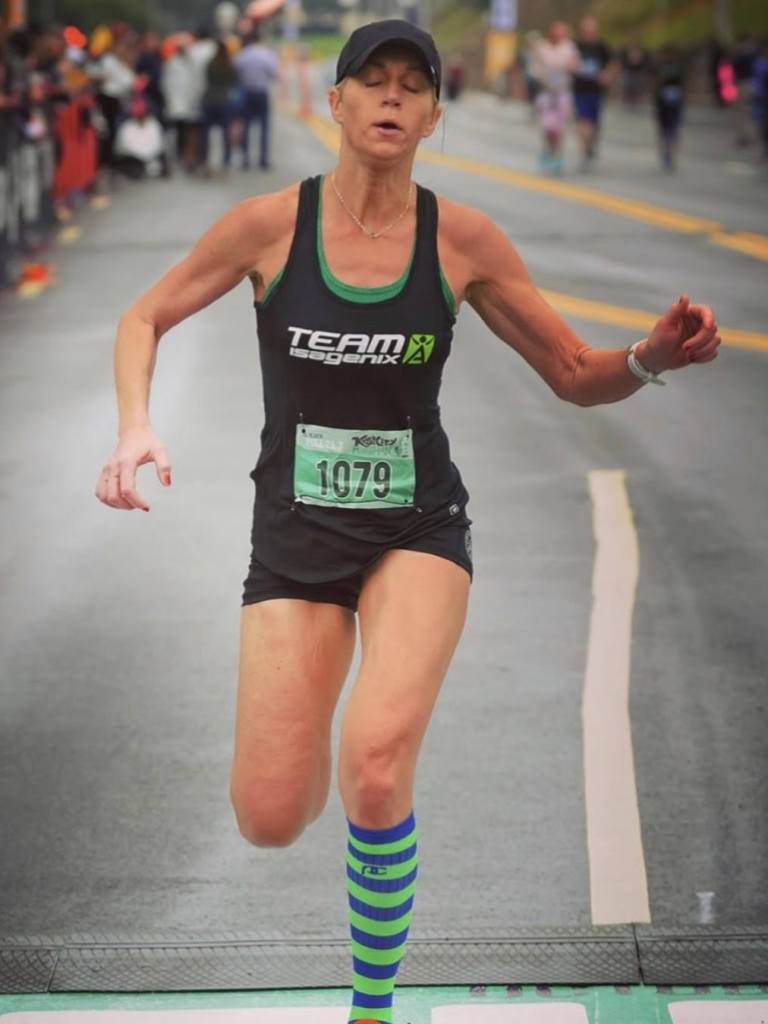 Birthdate: August 14, 1979
Hometown: West Plains, Missouri
Current Residence: Parkville, Missouri
Occupation: Teacher
High School: West Plains High School
College: Northwest Missouri State University
Family: My husband, Mike, and I have two grown sons and two daughters at home who keep us very busy with volleyball and soccer. We both share a passion for running and the challenge it provides us. We spent several years traveling around the United States to run marathons and we continue to love to travel and support each other during training runs and races.
Bio: I ran my first 5k when I was years old, just trying to keep up with my older brothers. I grew up in West Plains in southern Missouri and was coached by the legendary Joe Bill Dixon. I went on to compete cross county and indoor/outdoor track at Northwest Missouri State. Running has been part of who I am for as long as I can remember. I have had several serious setbacks which include a broken neck as a result of a car accident, being struck by a car while running, and learning to walk again after being diagnosed with rare autoimmune disorder. I view running as a gift and am grateful for each day I can put one foot in front of the other.
Goals: As a "new" masters runner, my goal is to continue to run healthy, train smart, and enjoy the challenge of each training cycle. I know a sub 3:15 marathon is in me, so I would love to make that happen!
Personal Bests:
10k: 41:44.7 Plaza 10k 2019
½ Marathon: 1:31:21 Rock the Parkway 2019
Marathon: 3:15:48 Breast Cancer Marathon 2017