see url follow site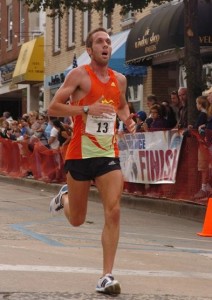 Born: July 26, 1983
go to site Hometown: Parkville, MO
http://www.transportbudapesta.ro/?kdls=trading-on-line-bpm&f0a=ab Current Residence: Kansas City, MO
click Career: Internet Marketing/SEO – Self-Employed, TheDreamWorks, Inc. – Personal Assistant For Developmentally Disabled Adults
opcje binarne skuteczna strategia College: Johnson County Community College/Westeren State Colorado University
enter site Past Club/Sponsor: Boulder Running Company/Adidas
propranolol (inderal) 10 mg
brest rencontres amicales source Personal Records
1 mile – 4:17.93 GVSU Big Meet (2011), Allendale, Michigan
1500m – 3:50.45 (adjusted from 3:55 at 5,352 ft altitude) New Mexico Tailwind Invite (2011), Albuquerque, NM
3000m – 8:27 (adjusted from 8:40 at 5,352 ft altitude) New Mexico Classic (2011), Albuquerque, NM
5000m – 14:37 Oxy Invite (2011), Pasadena, CA
10k road – 31:49 The Great Cow Harbor Race (2010), Northport Village, NY
1/2 Marathon – 71:11 Rock 'n Roll San Jose, San Jose, CA
olanzapine 10 mg sleep
here Current Goals: After over a year off from racing/training due to brain surgery and an Achilles injury my goal is to have fun with running and run some new Personal Best. To show and help others realize the positive impact that running can have on their lives no matter their ability or times.
arava 20 mg leflunomide
tutor opzioni binarie Longterm Goals: Sub 3:50 1500m, Sub 14:15 5000m, Qualify for the 2020 Olympic Trials in the Marathon.