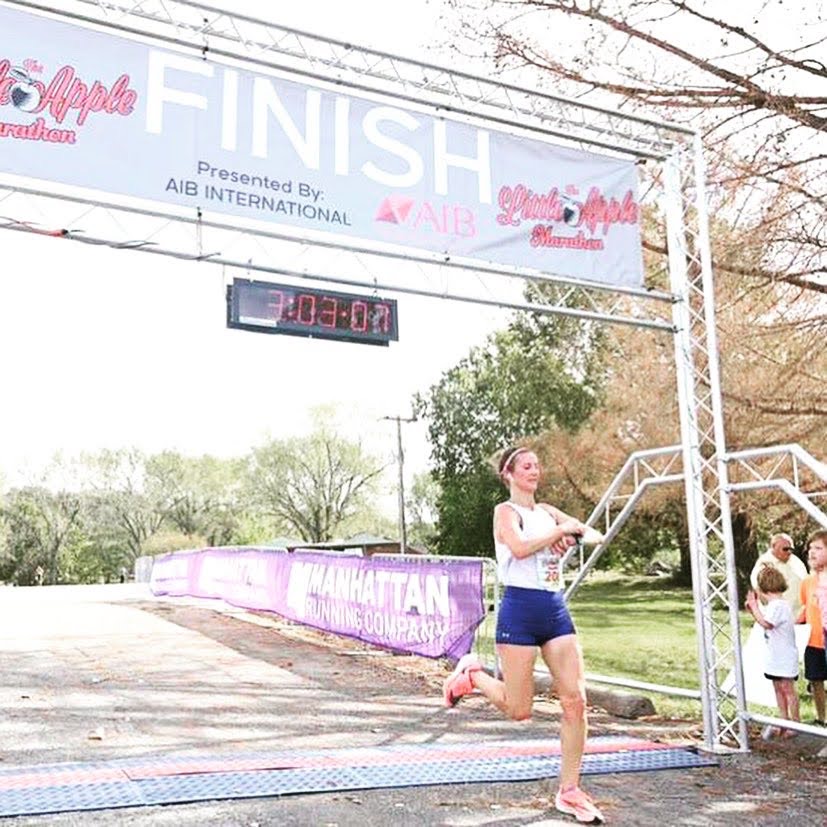 Born: February 17, 1987
Hometown: Rewport, RI (military brat)
Residence: Platte City, MO
High School: Platte County HS
College: University of Missouri, Columbia (2009) University of Massachusetts, Boston (2010) University of North Texas (2018)
Personal Bests:
5k – 18:26 (2023)
10k – 37:57 (2022)
Half Marathon – 1:26:46 (2017)
Marathon – 3:03 (2021)
Personal Bio:
My running story had humble beginnings, a 10 min "jog" with my dad in 2000 eventually led to a half-marathon 6 months later and jointing the HS team, where I would eventually place in the top 10 at state. A college running career cut short by an eating disorder, I stopped running competitively, but found never really quit, and found myself as an assistant coach at Rock Bridge HS while at Mizzou, and it renewed my passion for running. I have been coaching high school XC and track (currently at my own alma mater, Platte County) for the past 8 years, it is one of the best things in the world to see my athletes achieve their goals and build a bond.
Two kids, a few moves and a decade or so later, I am absolutely in love with the "grind" of training and pushing myself to get faster and stronger. I am a student of the sport, training, nutrition, recovery, I love it all! I am hoping to break 3:00 in the marathon at Boston in 2023, the focus on some shorter goals in the 1/2 (sub-1:25) 10K (sub-37:30) 5k (sub-18) and maybe even race a mile on purpose! But my biggest goal is to find a community of runners to train with.
I like to think 18-year old me would be really proud of how far I've come, as a runner and a person, but especially as someone who seeks to help others find a passion and purpose in running!