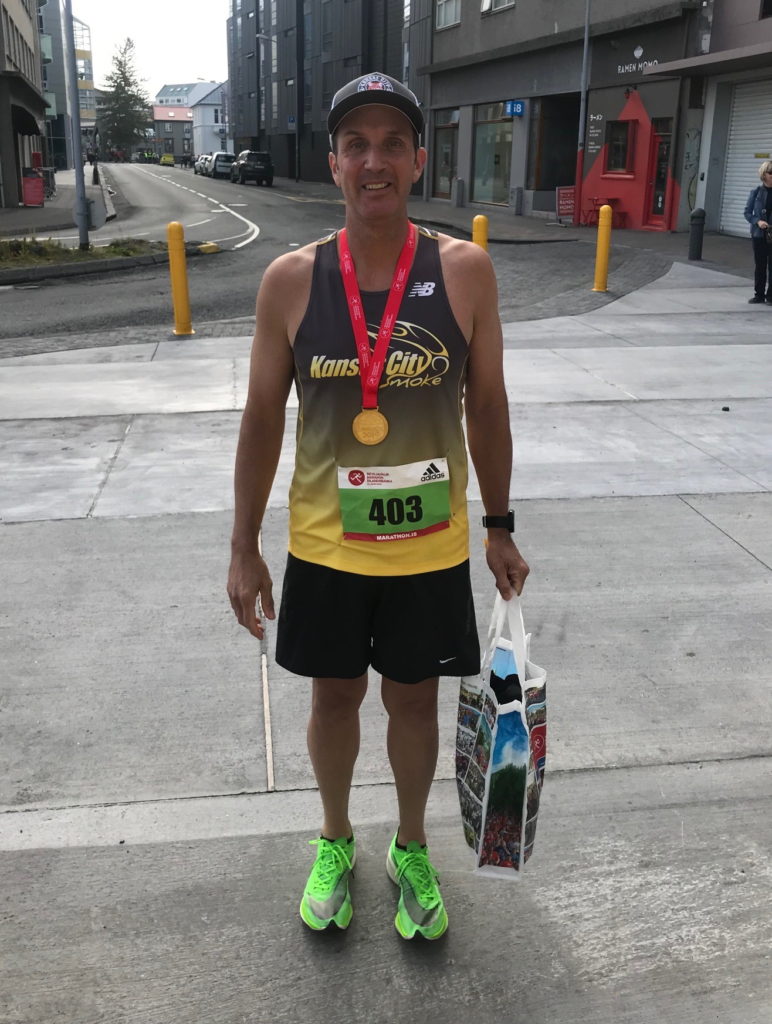 DOB: 2/9/1974
High School: Apple Valley High School, Apple Valley MN (1992), Francis Howell North, St. Charles, MO. (1989-1991)
College: University of Missouri Kansas City (1997),
MBA, Baker University (2001)
Residence: Mission Hills, Kansas
Masters Personal Bests
400M: 1:01 (2015)
800M: 2:17 (2014)
Mile: 4:58 (2014)
5K: 16:48  (2014)
4 Mile: 22:11 (2019)
10K: 35:12 (2022)
Half Marathon: 1:17:54 (2019)
Marathon: 2:44:45 (Reykjavik Marathon, 8/24/2019)
Bio: Drake played tennis in college and started "running" his junior year to improve fitness and endurance. After college, while still playing tennis competitively, he ran his first race- Hospital Hill. Two years later, he decided to run a marathon. He joined a running group where he met his running partner and wife of almost 19 years.
He stopped running in 2000 after running Boston and completing a fall marathon on his honeymoon. He began playing tennis competitively again at a national level and ran only for fitness related to tennis.
In 2012, he started running again and has enjoyed adventures racing throughout the US and the World. He enjoys the process of training, planning, building up for the next race and most importantly, meeting new people to run with and making new friends.
Goals: To continue improving and enjoying the benefits running provides and making new friends along the way.