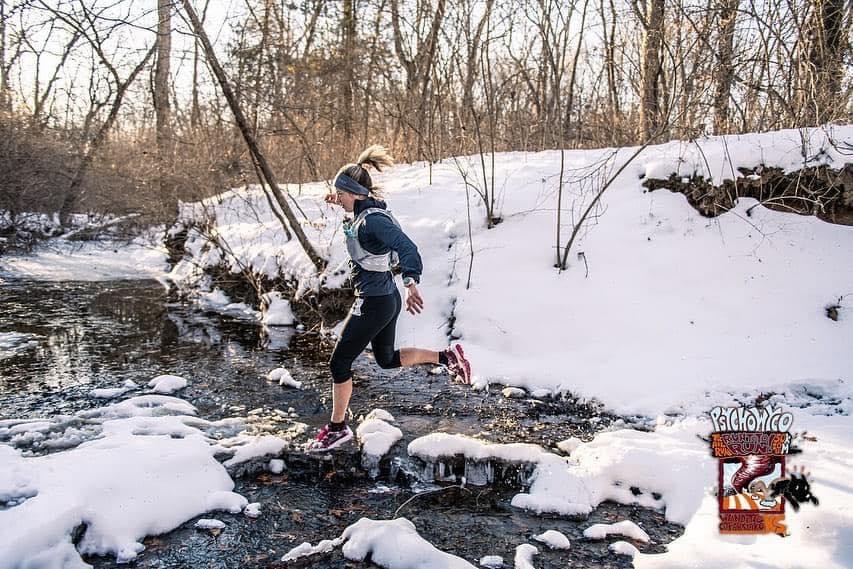 Accomplishments:
31 Female Podium Finishes in Trail and Obstacle Racing from 2021 to current with distances ranging from 3k to 90miles. 
3rd Place Female at 2022 World's Toughest Mudder with 90 miles completed (24hr World Obstacle Racing Championship)
Personal Bio:
Growing up I always ran to compete in other sports, like soccer. I never really considered myself a "runner" until later in life when I started running consistently to compete in obstacle course racing. In 2019, I joined the professional obstacle course race team now known as Mudgear-Hannibal Race Pro team. In 2020, with most racing shut down, I found more time to be able to make it onto trails and completely fell in love with running in the woods. I ran my first Ultra (50k) trail race in January 2021. Since then I have had 11 female podium finishes in Ultra distance races. I am happiest on any dirt (or rocky) path in the trees. I will jump into the occasional road race if it fits in with my schedule. I am currently the Fitness Director at RoKC Climbing gym with 3 locations around Kansas City. It is through these venues that I host several group runs and training. My hope is to continue to grow the sport of trail running and inspire others (especially women) to get outside and give it a try.