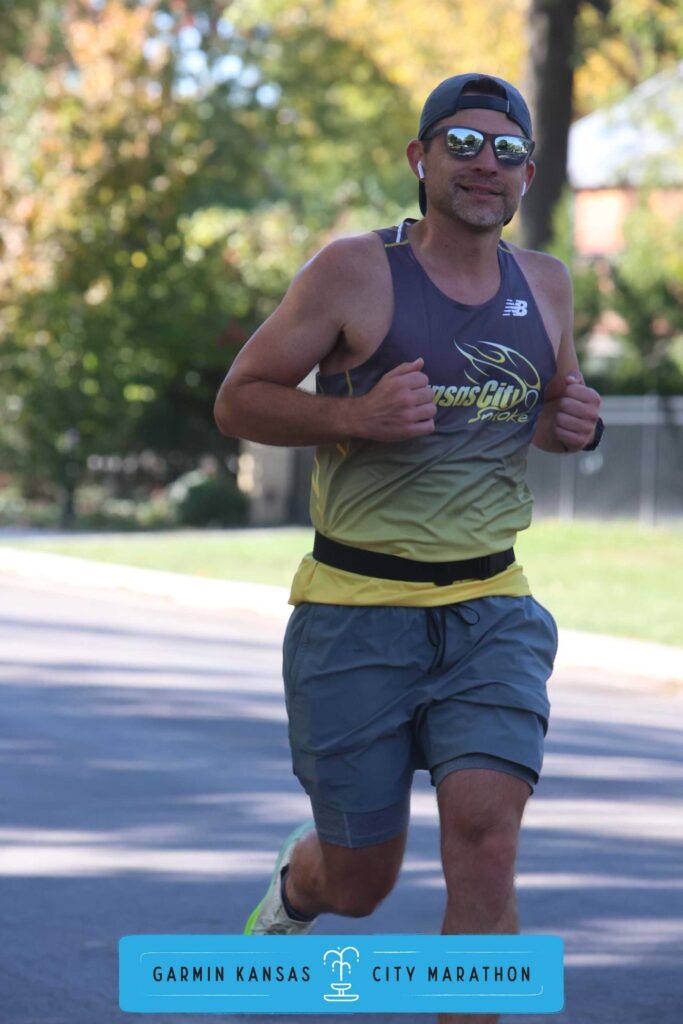 College: University of Kansas, Bachelor's Degree in Economics and Psychology
Career: Partner / Owner in 2, Kansas City based, tax related firms. Also, Executive Director of KC Smoke.
DOB: 01/20/1979
Family: Family is always priority one. I am a single dad to 3 kids and they always come first. Running, Smoke, and my Businesses are my other passions.
Personal Bio:
Master's Personal Bests:
1K – 3:24 (2023)
Mile – 5:35 (2023)
5K – 18:08 (2022)
10K – 39:28 (2023)
Duathlon – 4th OA, 1st AG (2022)
I was originally a competitive soccer player growing up with scholarship offers to small schools. I chose to attend KU and continue playing soccer through a club in KC that traveled the US. I finished playing competitive soccer at 20 and continued recreationally into my 30's. Injuries prevented me from continuing, but I always loved being fit, so I continued that through my love of running.
I hired a run coach at the end of 2021 for the first time and my times started improving quickly. At one point in 2022, my running coach had me cross training on a bike, so I decided to use this new training and try my hand in a Duathlon. Duathlons are typically run – bike – run, but the distances can change with each race, and I have even seen them bike – run – bike. I ended up doing well and placing 4th overall in the race, 1st in age group. Thus, my love for Duathlon's was formed.
Goals:
Continue building upon momentum in running to be at the top of each race in the Master's division. Also to hit the Duathlon circuit each year and rank towards the top of my Age nationally.