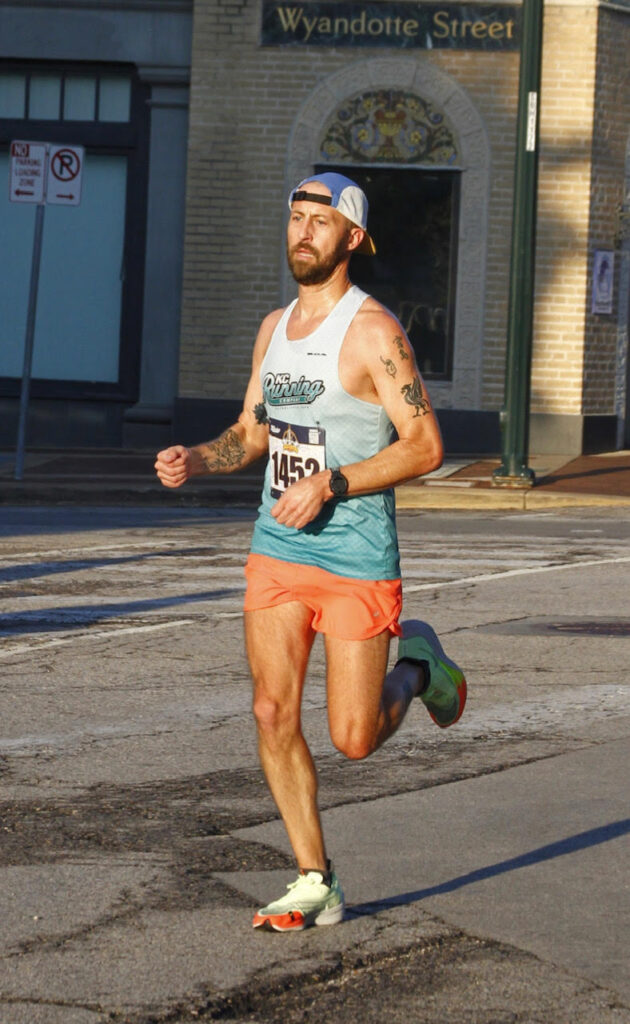 Personal Bests:
1 Mile – 4:59 (2022 Metro Mile)
5k – 17:15 (2022 Sweetheart Run)
10k – 36:38 (2022 Plaza 10k)
Half – 1:21:52 (2022 Rock The Parkway)
Marathon – 3:00:38 (2022 KC Marathon)
Personal Bio:
I didn't run in high school or college and I didn't start running until after I turned 30, so I'm pretty late to the game! I got bored one day and decided to go out for a run, and now here we are.
My running goal is to continue to get faster until my old bones won't allow it anymore. After that I'll just enjoy shuffling around outside while my younger friends leave me in the dust.